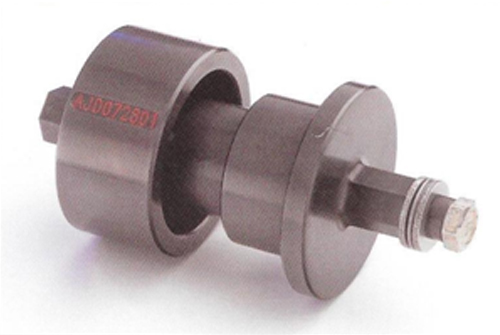 Bearing Removal and Recovery Tool
The Bearing Removal & Recovery Tool is piloted and self-guided to ensure an exact alignment on the bearing and minimize the possibility of damage to the aircraft during removal.
One challenge of bearing removal is to prevent the bearing from being lost or dropped anywhere in the aircraft. Our tool comes equipped with an attached, "catch cup" that recovers the removed bearing and retains it in the tool itself.
The tool is also easy to use and has thrust bearings that reduce the coefficient of friction.